Saaremaa - an exciting island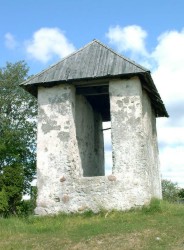 Saaremaa - the biggest island of Estonia is known as a good recreation place with unique nature and a lot of sights. Saaremaa has retained its uniqueness due to its location and insulation. In the villages there are still stone fences and houses with thatched roofs, beautiful national costumes and dialectal language are still used. Junipers, dolomite, windmills and the famous local home-brewed beer are considered the symbols of Saaremaa.

Chequered history.
The territory of Saaremaa has been inhabited for about eight thousand years. The ancient fight for freedom ended in 1227 when German and Danish crusaders occupied Saaremaa. The German occupation lasted until 1559 when the island was sold to the king of Denmark. From 1645 to 1710 Saaremaa was under the rule of Sweden.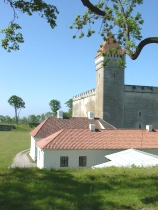 In 1710, during the Nordic War Saaremaa was occupied by the troops of Peter the First and the island became a part of tsarist Russia. As a strategically important place, Saaremaa was a battlefield during World War I and during World War II. Saaremaa as well as the whole Estonia was liberated from the Soviet dictatorship that had lasted a half of a century in August 1991.

Rich nature.
Because of its mild maritime climate and soil rich in lime, Saaremaa has very rich flora and fauna. Over two hundred local species -from Rhinanthus osiliensis to marbled seals (Phoca hispida) - have received special protection status. In Saaremaa a great number of Roman snails, rare butterflies and beautiful orchids can be found. Each year hundreds of thousands of migratory birds visit Saaremaa and a great number of them are under protection, e.g. barnacle goose and mute swan. Besides Viidumae and Vilsandi Nature Reserves, there are over two hundred single nature objects under protection - parks, high cliffs, large trees, erratic boulders and unique marshy lowlands. The meteorite crater at Kaali is the biggest in Europe and easily approachable for visitors.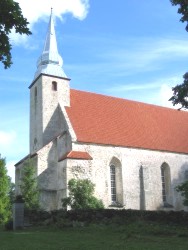 A lot of sights.
Among the numerous sights of Saaremaa, several are worth calling special attention to, e.g. Angla windmill hill, Mustjala cliff, bell tower built in the 17Ih century at Kihelkonna, manor house at Loona, ruins of Maasi castle of order, and Mihkli Farm Museum at Viki. The medieval churches of Saaremaa have remarkable archaic architecture, e.g. churches of Poide and Karja. The oldest of them - the church of Valjala - was built in the 13th century.
The most important tourist sight in the only town of the county, Kuressaare (up to 1917 Arensburg) is the bishopric castle dating from the 13lh century. This castle is unique in the Baltic countries. Kuressaare is also known for its beautiful and well preserved old town.


Bread, beer and windmills as symbols of Saaremaa

Sour-sweet bread, windmills and home-brewed beer are characteristic of Saaremaa and the symbols of this island for our visitors.

Bread.
Saaremaa and sour-sweet bread seem to be inseparable. The islanders love black rye bread, no matter if it is bought from a shop or baked at home in an oven. The old traditions of bread baking are carried on by two larger bakeries - AS Saare Leib and OU Karja Pagariari. A great number of islanders consider the pan bread Borodino the real Saaremaa's bread. This bread was given the quality mark Appreciated Estonian Taste. Another islanders' favourite bread is Terviseleib (Healthy bread), one of the breads baked at Karja Pagariari.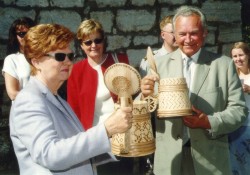 Beer.
The islanders have always been great brewers and beer drinkers. The tradition of making home-brewed beer is still alive in Saaremaa. The home-brewed beer made of malt, yeast and hop has become a well-known "trademark" that also men who have come from other places taste with pleasure. The tradition of industrial beer brewing is also very long in Saaremaa.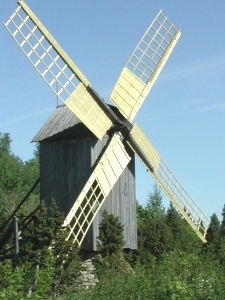 Windmills.
Although there are not many post windmills left in Saaremaa's landscape, they are considered one of the most important symbols of Saaremaa. The post windmill built of stones and standing on a high post, the oldest type of windmills of Europe is characteristic of the West-Estonian islands. In the 19'1' century nearly each bigger farm in Saaremaa and Muhumaa had its own windmill. Now the way a windmill works can be seen on the island of Muhu at Eemu farm near the dam of Vaike vain (the Small strait).
There are also renovated windmills on the island of Abruka, at Mihkli Farm Museum at Viki, and in the villages of Metsküla and Kuusnõmme. Five windmills stand on the Angla windmill hill near Leisi. Although there are only ruins left of most of the Saaremaa's windmills, people have started to rebuild the windmills because they are an important part of the local culture.


Welcome to Saaremaa!