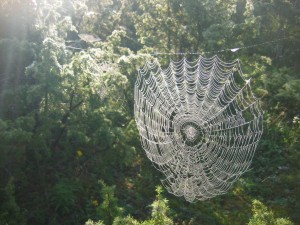 Saaremaa together with the islands of Muhu, Ruhnu, Abruka and Vilsandi form Saare County. Their total area is 2922 m². It has unique nature and many attractions.
Due to its soft marine climate and diversity of soil, the species of Saaremaa flora is rich. This is confirmed by the fact that 80% of all plant species found in Estonia are found in Saaremaa. Saaremaa nature has preserved species-rich algae, coastal and wooded meadows and broad-leaved forests.
There are also a large number of rare animal species in Saaremaa - from insects to seals. All Western Estonian islands are on the waterfowl migratory route that connects Northeast Europe with the Arctic and therefore hundreds of thousands of birds visit Saaremaa every fall and spring. Many of them belong to nature conservation.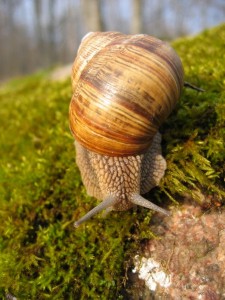 On the whole, however, Saaremaa is poorer than the mainland in terms of different animal species. For example, there are no moles, minks and islets, and lynx, brown bear and wolf are occasional guests here.
The most important mineral resources of Saaremaa are dolomite, limestone, medicinal mud, mineral water and local sands and ceramic clays.
Protected areas.
A protected area is an area that is considered untouched by human activity or a partial economic activity, where nature is preserved, protected, restored, investigated or introduced.
National Park
is a conservation area for the conservation, protection, restoration, exploration and demonstration of nature, landscapes, cultural heritage and balanced environmental use;
nature reserve
is a protected area for nature conservation, conservation, restoration, exploration and demonstration;
landscape protection area
is a conservation area for conservation, conservation, exploration, demonstration and use of the landscape.
There are 1 national park in Saare county, 28 nature reserves and 15 landscape protection areas.
Possible zones of protected areas:
nature reserve
is a land or water area with a natural environment that is untouched by direct human activities, where the preservation and development of natural communities is ensured only as a result of natural processes. All human activities, including the presence of people, are prohibited in the nature reserve;
target protection zone
is a protected area for the conservation of natural or semi-natural habitats of land or water there. Natural resources in the protection zone are not considered as consumption stocks;
restricted zone
is a land or water area of ​​a protected area where economic activity is permitted, taking into account the restrictions provided by law.
Saaremaa has been dealing with modern nature protection since the beginning of this century. The first protected area of ​​the island was formed on the Vaika islands in 1910. To date, the Vilsandi National Park has grown out of it, and Harilaid, which is located on the western side of the Tagamõisa peninsula, has been included since 1993.
Viidumäe Nature Reserve was established in 1957. The Kaisea area is located on the western slope of the West Saaremaa Upland and covers an area of ​​19.9 km². Here is also the highest mountain of Saaremaa - 51 meters above sea level.
In addition to large protected areas, there are over 200 protected sites in Saaremaa. These include parks, tall banks, large trees, boulders, rocky fields, unique mires, a kind of Kaali meteorite craters.
Along with Hiiumaa, Muhu, Vormsi and the surrounding islets and the sea, Saaremaa belonged to the Western Estonian Archipelago Biosphere Reserve (BKA). The protected area was established in 1989 and was closed on August 17, 2006.
BKA was created to address today one of the most important issues: how to reconcile biodiversity and conservation of biological resources with their sustainable use?
BKA's tasks were:
to protect species, biodiversity, landscapes and ecosystems
to develop a sustainable and eco-friendly economy
to support environmental education and training and research and monitoring activities
In the West Estonian Archipelago Biosphere Reserve:
- camping and campfire at designated places
- fishing with one hand in areas where there are no restrictions;
prohibited
- drive outside the road
- harvest protected plants, mushrooms, fossils and damage or destroy their sites
- Disrupt animals and birds
- Leave debris in nature
- Smoking in the woods
Additional information :
Tourism Info - Kuressaare, Tallinn 2, tel. +372 45 33 766
Viidumäe Nature Reserve - Lümanda, Viidu village, tel. +372 45 76 321
Vilsandi National Park - Kihelkonna, tel. +372 45 46 880; fax +372 45 46 554
Kaali meteorite and limestone museum - Kaali, tel. +372 51 44 889
Saaremaa office of the Environmental Inspectorate - Kuressaare, Rohu, tel. +372 45 38 002
Saarte Jahindusselts - tel. +372 45 28 807, +372 51 36 956, +372 51 82 917, fax +372 45 28 807